A Story of Hope from INDONESIA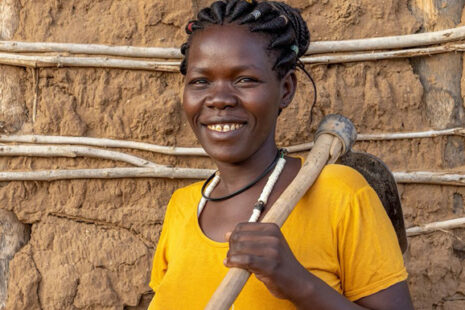 Rights and Responsibilities
Catholic social teaching inspires and guides how we are to live and work in the world. In this principle, Rights and Responsibilities, we remember that every person has basic rights that make life truly human. Corresponding to our rights, we all have duties and responsibilities to one another, our families and the larger society.
After I've been involved in the disaster preparedness group, I see the benefits of what the community and I did. –Evita Tiro Wada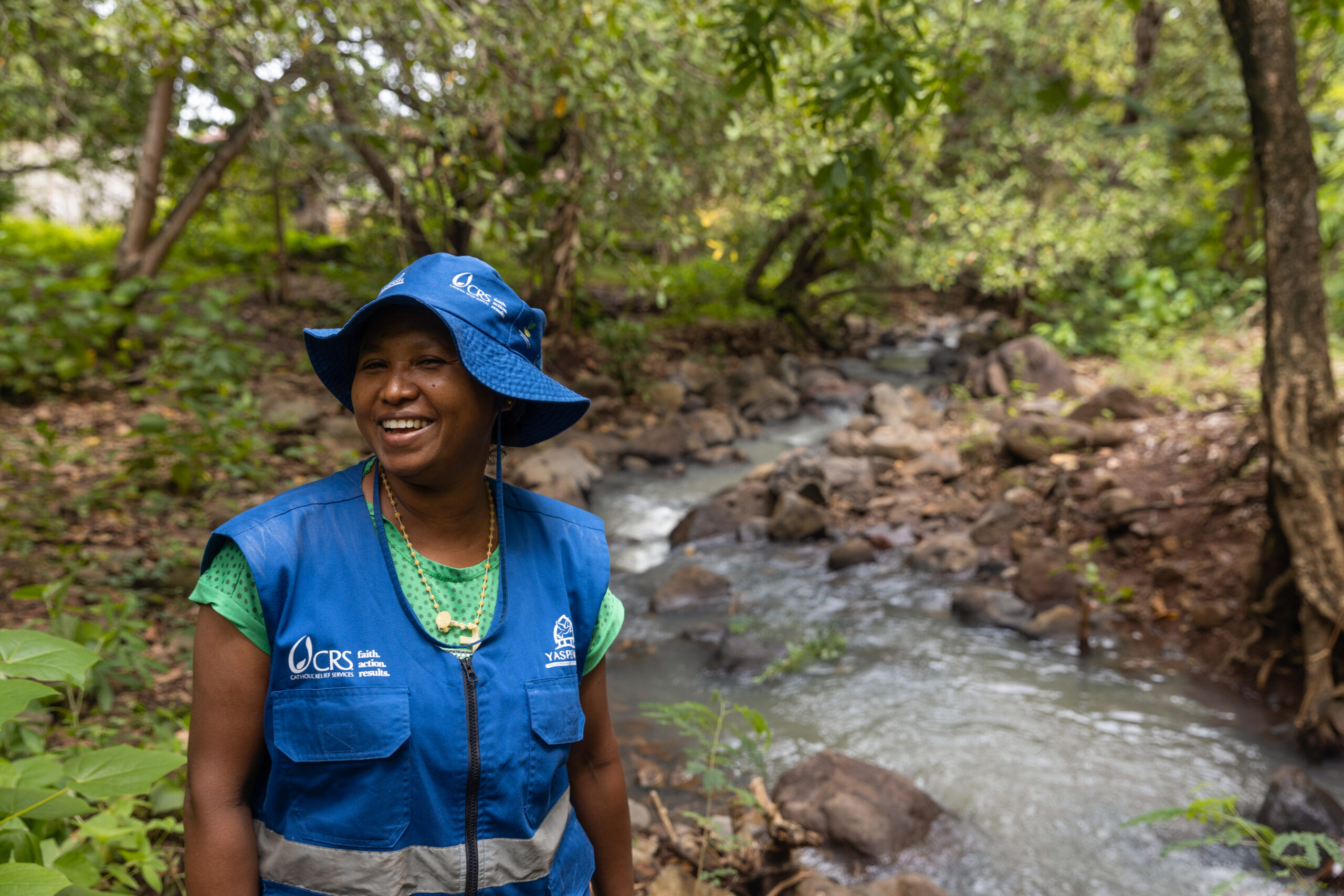 Located in Southeast Asia between the Pacific and Indian Oceans, Indonesia has beautiful beaches, diverse cultures and nearly 280 million people—the fourth highest population in the world!
Many of the country's more than 17,000 islands are in the Ring of Fire, a region around the rim of the Pacific Ocean where volcanic eruptions and earthquakes are common. Climate-related disasters such as cyclones also threaten the islands and are becoming more frequent and destructive.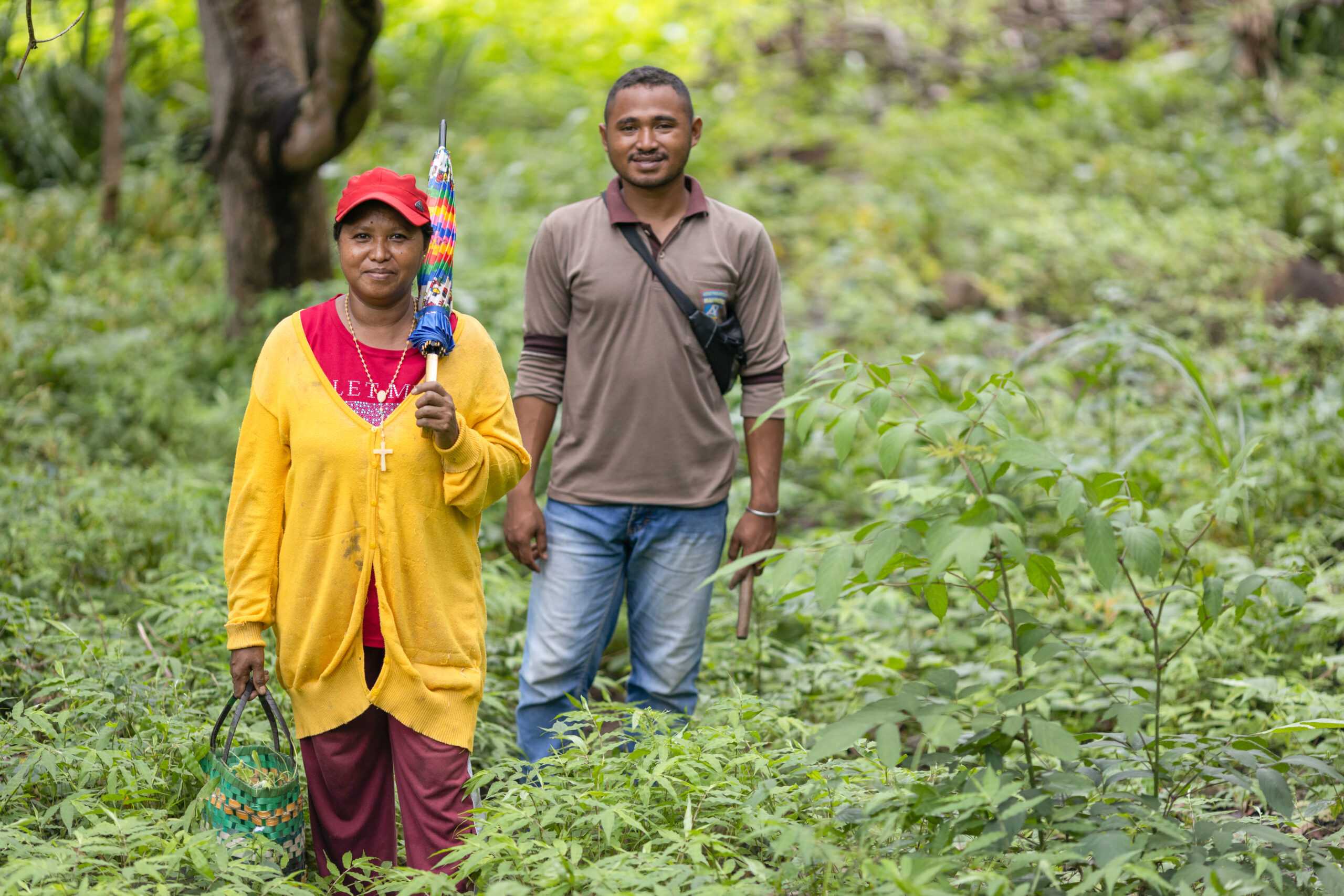 Strong rains and wind from these storms—combined with long periods without rain, called drought—make it difficult for people like Evita Tiro Wada to grow food. Evita and her family live on Flores Island, where she keeps a home garden for food and income.
To help her family and community become more resilient against natural disasters and have more reliable access to food, Evita participated in a Catholic Relief Services' program, through which she joined a disaster preparedness group.
The group helps their community stay safe during emergencies like cyclones and earthquakes. They created a system to warn people to evacuate and identified evacuation routes, assembly points and resources they can use during a crisis.
The group also maintains a community garden. They grow vegetables like beans, eggplant and water spinach to provide healthy food for their families. They use a drip irrigation system that conserves water so the vegetables can grow even during a drought. Evita and her group members use the garden to teach people from other communities how to start their own.
To protect their garden from the wind and prevent erosion from the ocean waves, Evita and her group planted trees. They also cleaned up the river and other areas in their town by picking up trash, which helped prevent flooding.
Evita says, "When I first joined the village disaster preparedness group, I thought, 'What will I do or give to help the community?' After I've been involved, I see the benefits of what the community and I did."