Pray, learn, fast and give in solidarity with communities around the world. Use these resources to start CRS Rice Bowl at your university and connect with your global family.

Resources

Prayer Resources
Use this resource to help your university/chapter deepen their prayer life this Lent.
Simple Supper: Reflect on the injustice of global hunger and take action in support of our sisters and brothers around the world.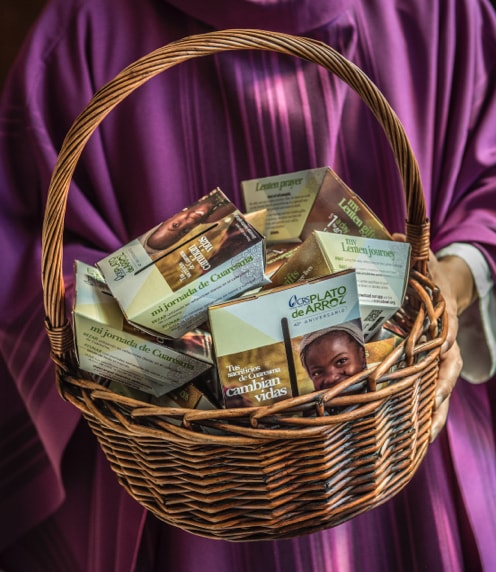 Come Together to Give
Create an online community giving page in fewer than 10 minutes to make collecting your community's Rice Bowl donations a breeze!