A Story of Hope from
UGANDA
Option for the Poor and Vulnerable
Catholic social teaching inspires and guides how we are to live and work in the world. In this principle, Option for the Poor and Vulnerable, Jesus tells us to give special care to those who are most in need. He reminds us of our Christian duty to listen closely to those who often go unheard and to help those most vulnerable.
I have seen my children are happy because they are well fed. –Adolf Omara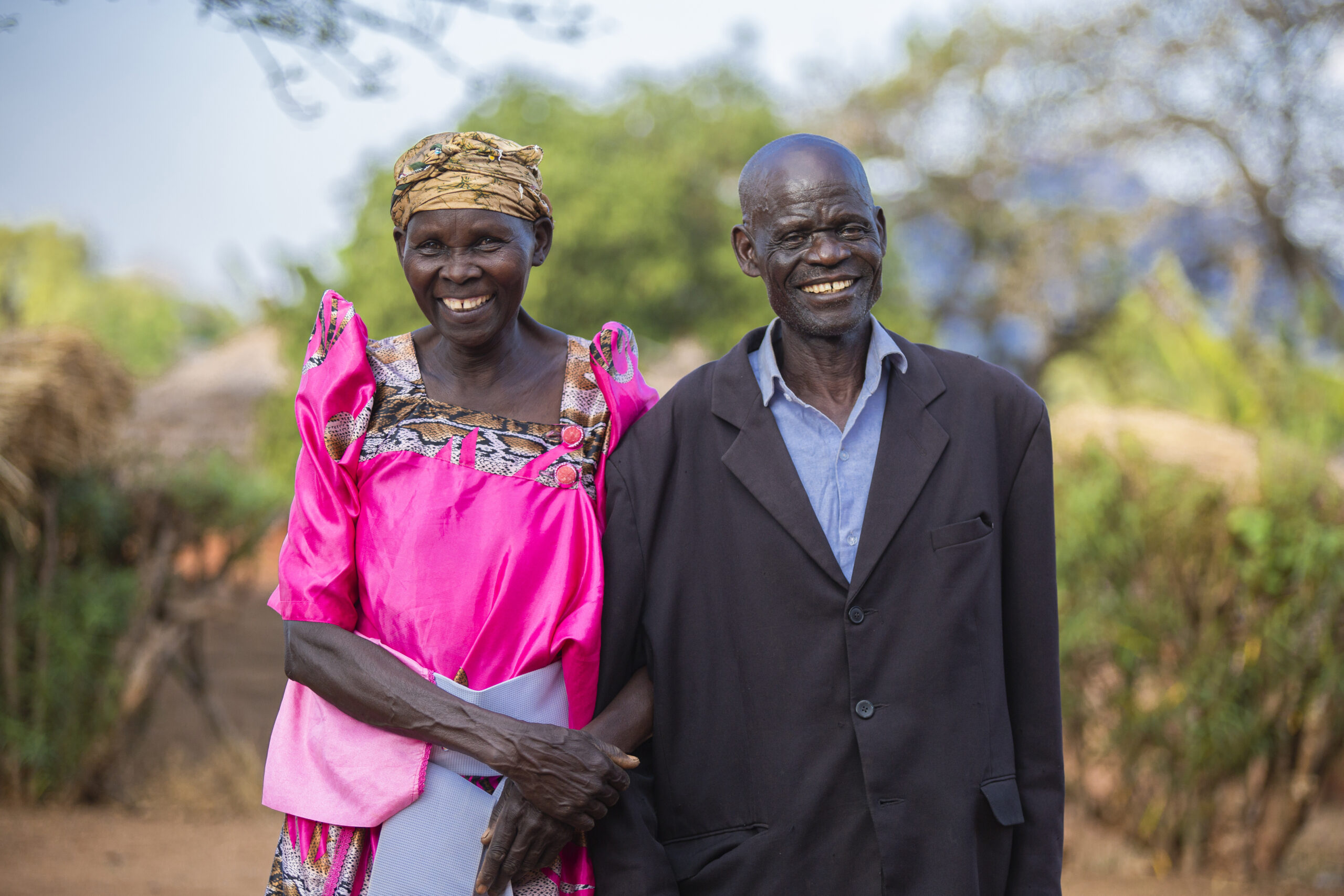 Adolf and his wife, Florence, are farmers in Akwangagwel, Uganda. The couple is dedicated to fighting hunger so that their family and others in their community can build thriving lives. They do this by farming, which helps their family to eat three nutritious meals a day, and by assisting others in their community to grow successful crops.  
Each member of their household has an important role, like gardening, cleaning, preparing meals and caring for the animals. In the evenings, they enjoy spending time together as a family. Adolf is thankful for the free time to sit and relax with his children.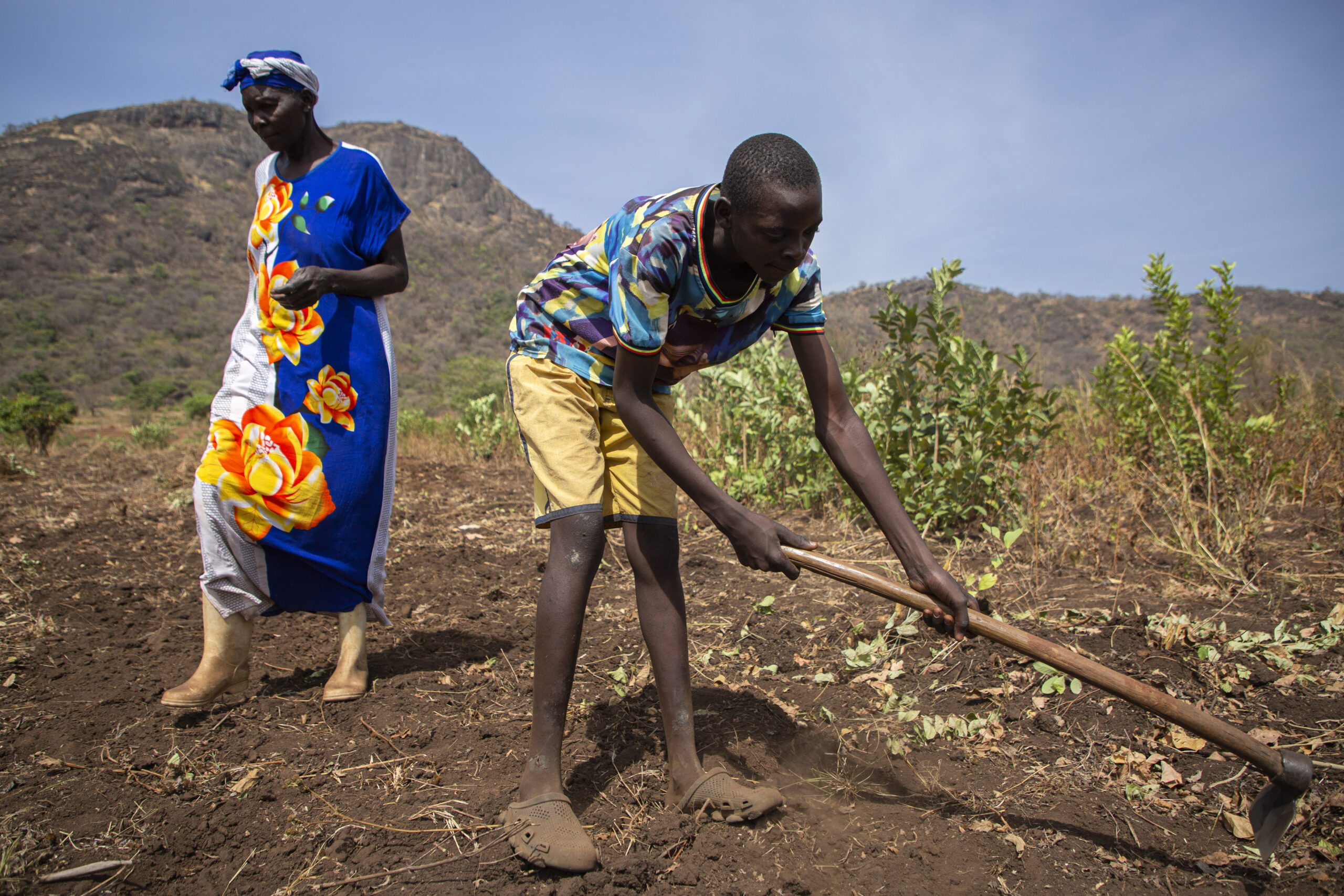 In the area where they live, the climate is very dry. Lately, the rainy season has been coming later than it used to. And sometimes, it rains too much all at once and causes flooding. 
"It rains so heavily and destroys things," Adolf says. "So, the goodness of rain is taken away."   
In addition, people come through their community and steal their food or tools. It makes it difficult to farm with these challenges—and that means food is harder to come by. 
To overcome these obstacles, Adolf and Florence joined a Catholic Relief Services program where they learned new farming methods that help them grow crops even when it is hot and dry. They planted seeds that grow quickly, so that they can still have vegetables to harvest, even if there isn't much rain. This provides enough food to eat and to sell at the market for extra income.  
"I have seen my children are happy because they are well fed," Adolf says.    
Because of the successful life that he and Florence have built, they are sharing the knowledge they learned with their neighbors. As a leader in his community, Adolf works with others to increase their harvests, improve the land and build a safe and thriving community.