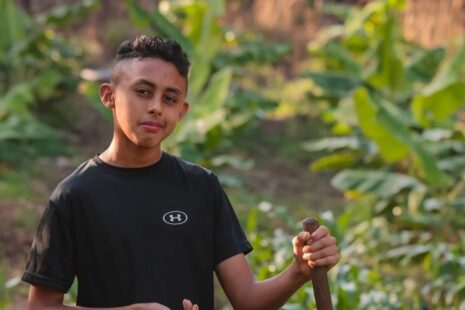 Life and Dignity of the Human Person
Catholic social teaching inspires and guides how we are to live and work in the world. In this principle, Life and Dignity of the Human Person, Jesus reminds us that we are all made in God's image and likeness. That means that every human being has a special value and a purpose. We need to care for each other so we can be the people God calls us to be.
Join us this Lent as we encounter communities in Honduras, the Philippines and Kenya that are overcoming hunger and the impact of climate change with the prayers and support of people like you.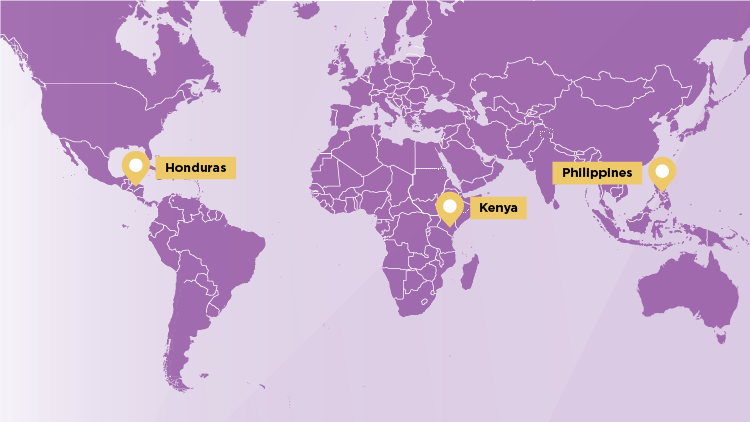 God invites us to slow down in the silence and look for him around us—in nature and in people who need us most.
We are used to going fast—sometimes without even knowing where we are going. But we think we should be in a hurry. When we go from one activity to the next with such speed, sometimes we forget about our relationship with God. We might even stop paying attention to the beautiful world we live in and the people with whom we share this planet—our common home.
During Lent, we have an opportunity to slow down. Through the three Lenten pillars of prayer, fasting and almsgiving, we grow closer to God and gain a better understanding of how our actions are impacting the lives of our sisters and brothers near and far.
This year, the CRS Rice Bowl Stories of Hope take us to Honduras, Kenya and the Philippines, where we'll learn how people are overcoming the causes of hunger and adapting to climate change. As you journey with us during Lent, remember that through prayer, God invites us to slow down in the silence and look for him around us—in nature and in people who need us most. Our fasting is an act of solidarity with people who are hungry—and it helps us feel a small part of what they are living day by day. It is in this spirit that our almsgiving is an act of love for God and neighbor. Through giving, there is no limit to what we can achieve together to serve people impacted by climate.
Let us begin this holy season by praying,
Our Father,
As we begin Lent, let our hearts be filled with your Spirit so that we may grow deeper in your love.
May our prayer lead us to a sincere desire to be close to you.
May fasting help us rely on you and transform us into better people.
May our almsgiving be a chance to serve our one human family around the world.
Amen
REFLECT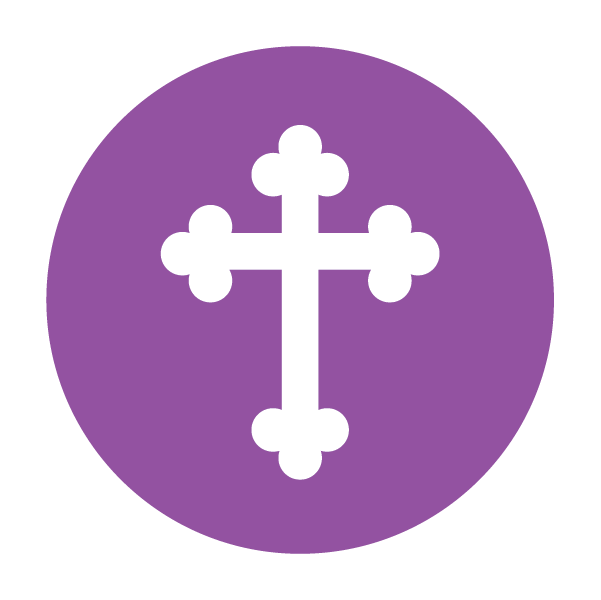 What are the three pillars of Lent and why are they important?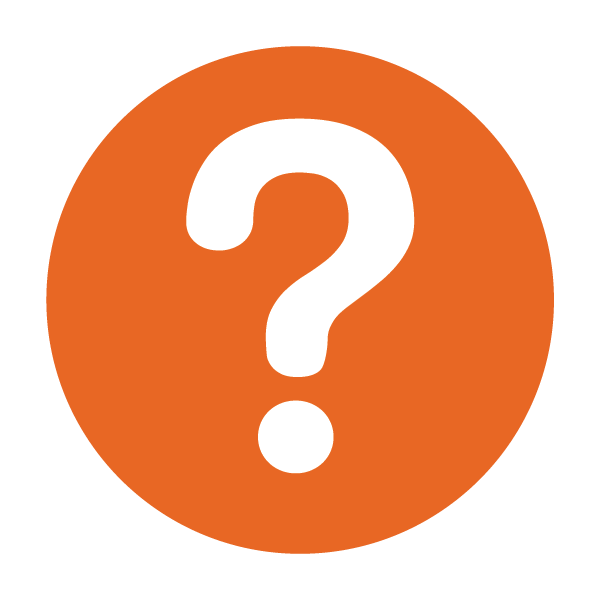 How do you think we can help someone who is suffering from hunger in another country by praying, fasting and giving alms?