Communication Tools
Use the resources below to communicate with your students' families about CRS Rice Bowl.

Lesson Plans and Activities
Download lesson plans and activities from our Educator's Guide.

Prayer Resources
Use these resources to help your students deepen their prayer lives this Lent.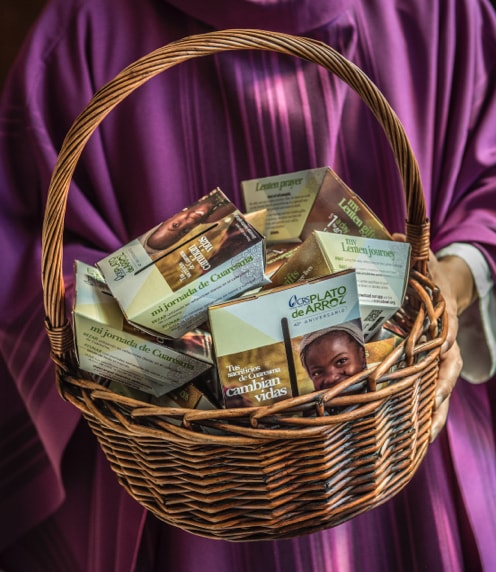 Come Together to Give
Create an online community giving page in fewer than 10 minutes to make collecting your community's Rice Bowl donations a breeze!