A Story of Hope from EL SALVADOR
Call to Family, Community and Participation
Catholic social teaching inspires and guides how we are to live and work in the world. In this principle, Call to Family, Community and Participation, we remember that human beings are social by nature-we need each other. We, like the early disciples, are called to come together and grow as a community-whether that community is in our classroom, workplace or family.
I made the decision to be a promoter because I wanted to have new knowledge; no one can take knowledge away from you. –Sandra Amaya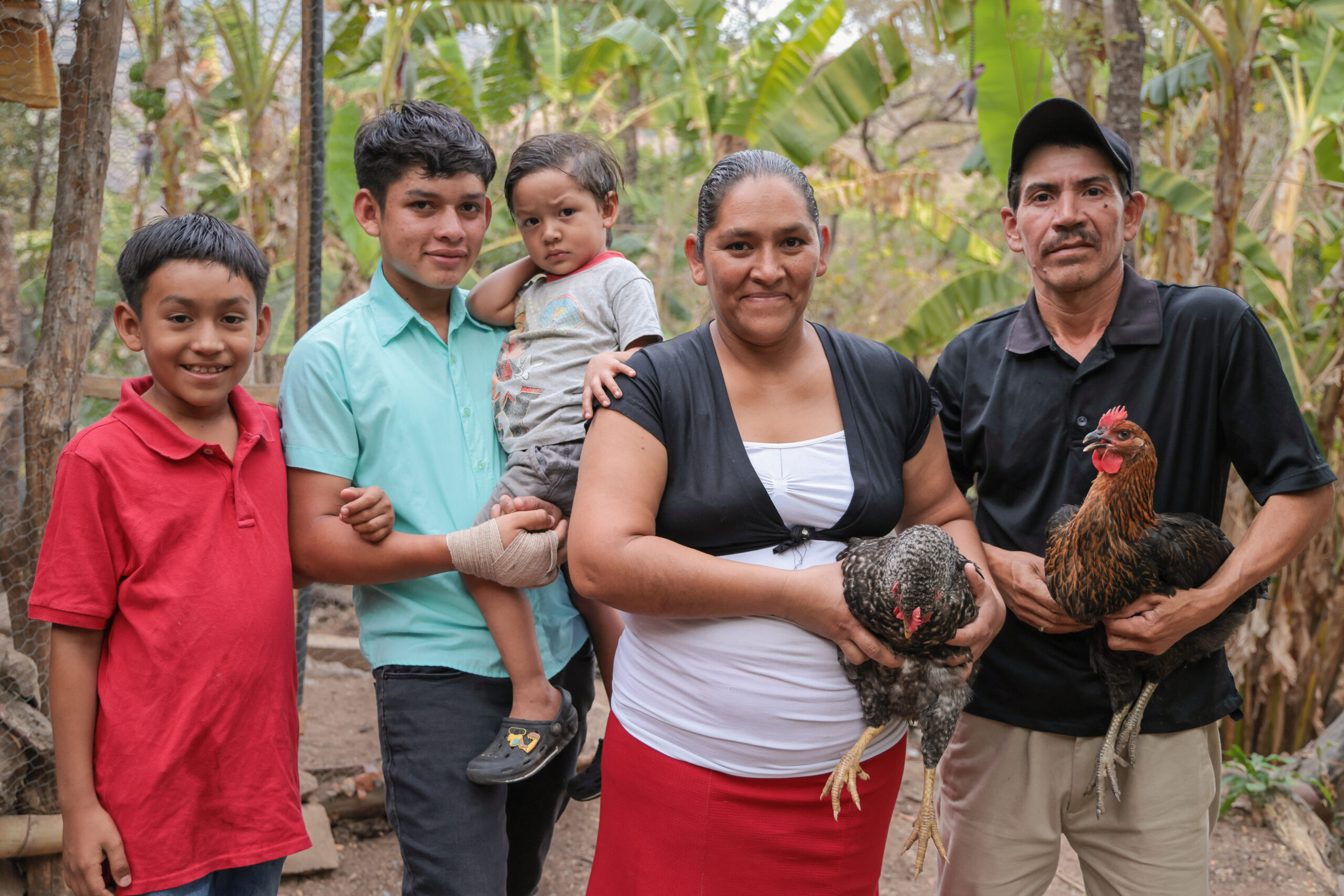 In Sandra Amaya's home in Morazán, El Salvador, everyone helps with the chores. Early in the morning Sandra lights the firewood to cook, prepares coffee and sweeps the chicken coop. Oscar, her eldest son, helps make breakfast before walking nearly two hours to his high school. Nine-year-old Gamaliel grinds corn and, after having breakfast, goes to school accompanied by his father Santos and his little brother, Caleb.  
Santos, Sandra's husband, is a farmer, but longer droughts and unpredictable rains have reduced his harvests and, therefore, his income. Seeking to earn extra money, Sandra began selling bread, tamales and empanadas. When she heard about a Catholic Relief Services project on raising chickens, Sandra didn't hesitate to join. She learned about preparing food for chickens and that they eat better if they are in a pen. She also learned how to vaccinate and take care of them if they get sick.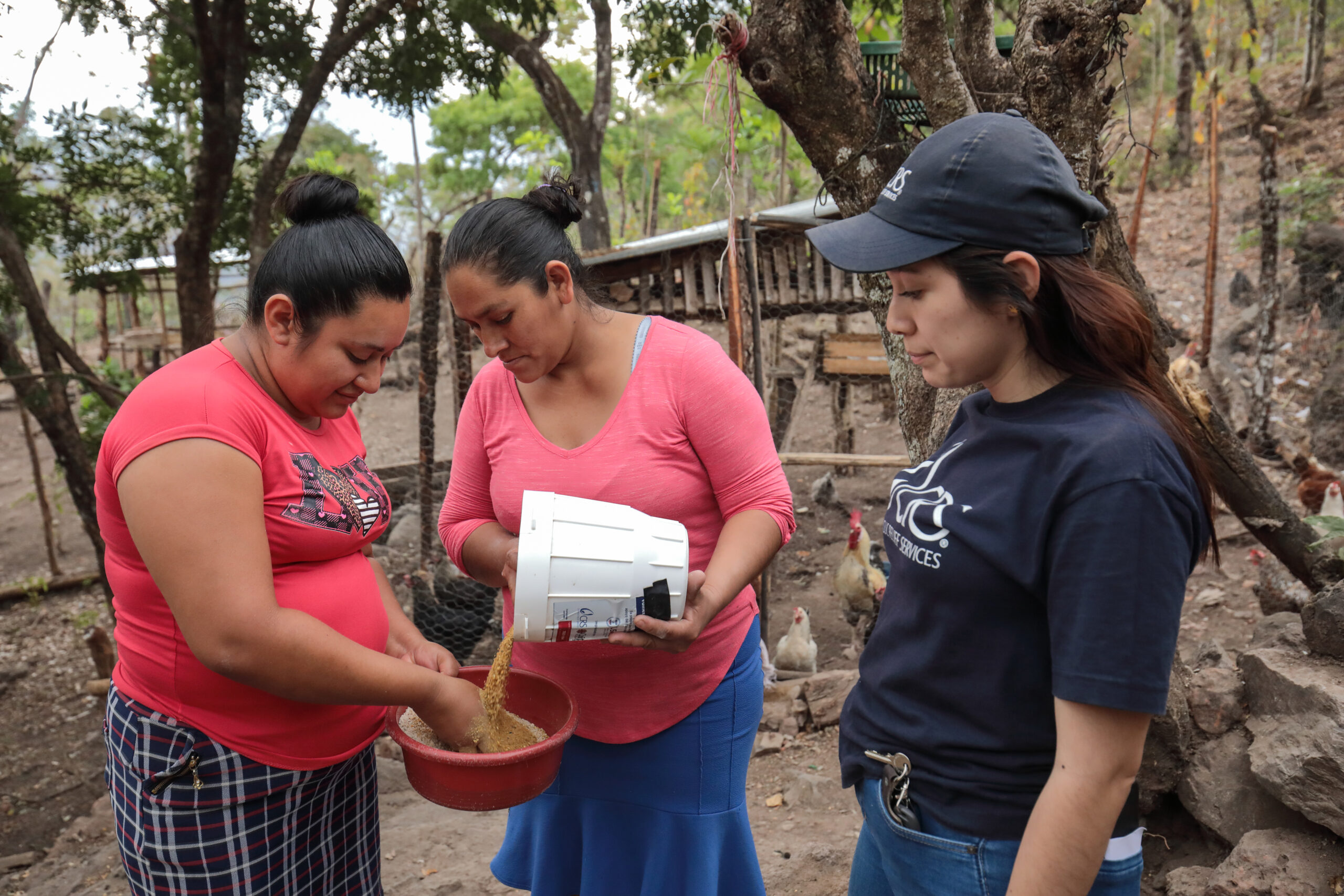 As soon as Sandra received some chickens from the project, she began to apply her knowledge. Now her family has access to their own eggs, which saves them money on food, especially now that prices are so high. In addition, her family eats healthier because they can eat a variety of foods, instead of just beans or tortillas with salt.   
Sandra wants to keep learning and Santos supports her. "I made the decision to be a promoter because I wanted to have new knowledge; no one can take knowledge away from you," she says. "I discussed it with my husband and he agreed." When she travels far to attend a training, Santos takes care of the children. Upon her return, Sandra enjoys supporting other families by teaching them everything she learned.  
Our Catholic faith teaches us how important it is to live in community for our growth and fulfillment. We believe that all people should participate in society, seeking the well-being of all, especially that of our sisters and brothers in need, just as Sandra does.