A Reflection on Eating Simply
by Erin McCole Cupp
"Okay, kids.  We're going to make this recipe from Madagascar.  What do you guys know about Madagascar?"
"It's the fourth poorest country in the world!"
"Their primary export is vanilla beans."
"They have lemurs!"
My older two then taught me that Madagascar's poverty comes from their lack of wealth to export, and that most of the population survives on subsistence farming. The surprising thing about Vary Amin'anana is that it wasn't a surprise! We regularly have kale with garlic and onions.  Adding the fresh ginger and letting the rice cook with the greens was a nice–not to mention–convenient change. I think we might have a new meal to add to our regular meatless Friday rotation!
A couple of hints from our kitchen to yours before you cook this up:
I save time by keeping our ginger bulb frozen.  Then instead of grating it, I shave it off with a very sharp knife.  A knife is way easier to clean of thin, stubborn ginger fibers than any grater I've ever met
I've found that the onions make me cry less when I put the pot on to heat (over our gas burner, admittedly) and then dice the onion on the counter nearest the pot.
Enjoy your meal in solidarity with our brothers and sisters in the land of lemurs and vanilla beans!
Recipe
from CRS staff in Madagascar
2 T fair trade olive oil
1 small onion, diced
1 medium tomato, diced
1 clove garlic
1 t fresh ginger, minced
3 c packed collard greens or kale
1 c rice
2 c water
Salt and pepper to taste
Heat oil in medium-sized pot. Add onion, tomato, garlic and ginger, and sauté until just tender. Add collard greens or kale, and stir 1 minute. Add rice, water, salt and pepper. Bring to a boil. Cover and cook on medium heat for 25 minutes or until water is absorbed.
Serves 4‒5
Download all our recipe cards (horizontal / vertical)  here!
About the Author: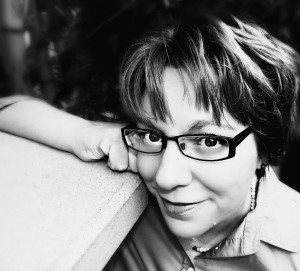 Erin McCole Cupp is a wife, mother, and lay Dominican who lives in the middle of Nowhere, Pennsylvania. She has written for a number of magazines and blogs and has books available on Amazon.