Tostadas Recipe — Guatemala
Tostadas Recipe — Guatemala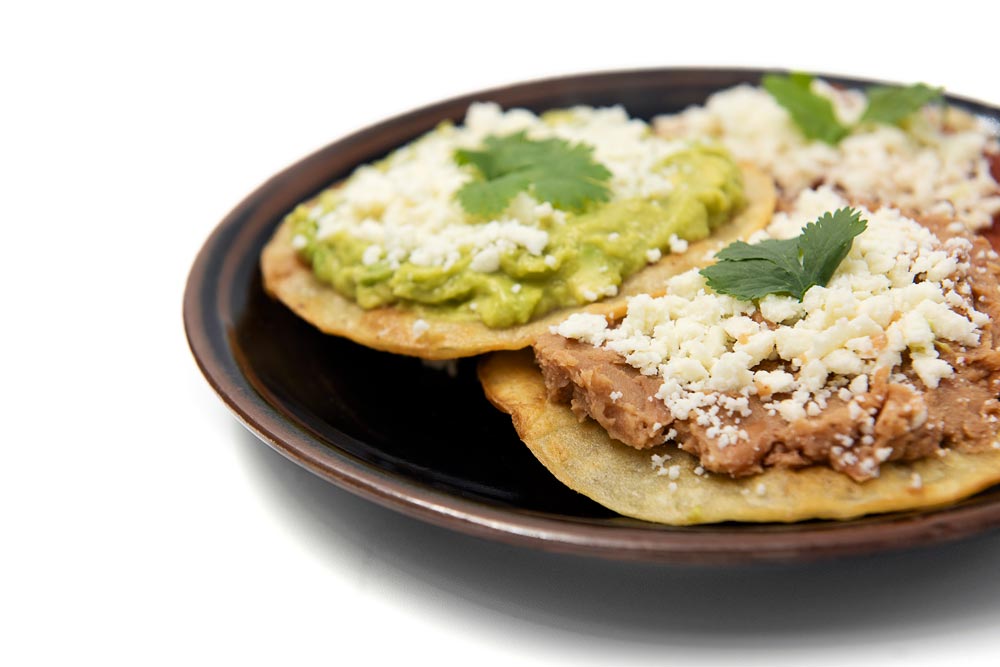 Start to Finish: 30 minutes
Servings: 4
Ingredientes
Guacamole:
3-5 large avocados, halved and pitted
1/2 onion, finely diced
Juice of 2 limes
1 teaspoon dried oregano
Salt and pepper to taste
Tostadas:
12 corn tortillas
Oil for frying (canola or olive)
Prepared guacamole (see above)
1 jar red salsa
1 can refried beans
10 ounces of queso seco (crumbling cheese), or any cheese, grated
Chopped cilantro
Into a large bowl, scoop the avocado from its shell. Mash it with a fork to desired consistency. Stir in onion, lime juice and oregano. Salt and pepper to taste.
In a large skillet on medium-high heat, pour a half inch of oil. When the oil is hot, add the tortillas in a single layer and fry until crispy. Transfer to a plate with a paper towel to drain excess oil. Once the tortillas have cooled, spread three tortillas with guacamole, three with refried beans and three with salsa. Garnish with cheese and cilantro.