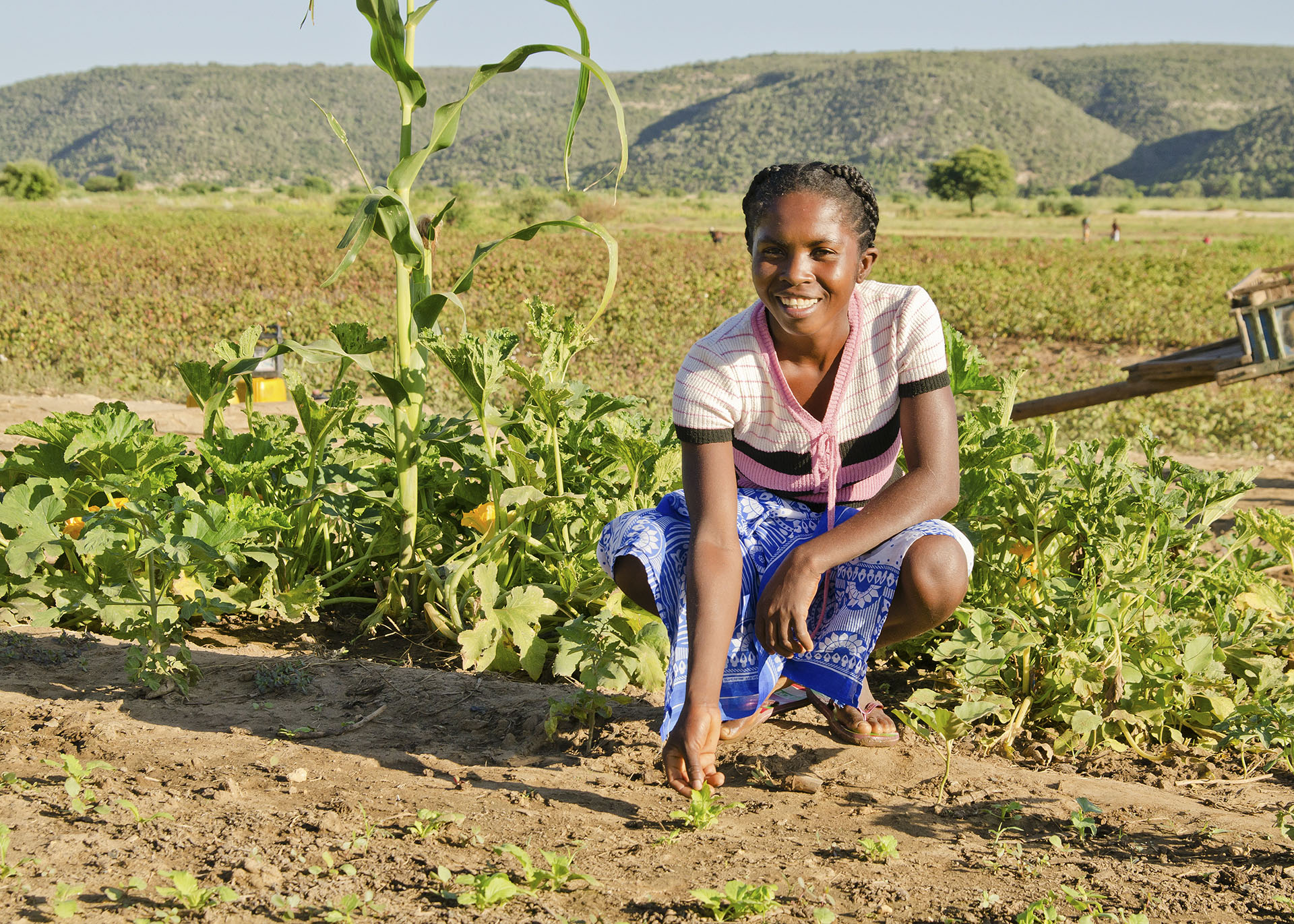 Care for God's Creation
Catholic social teaching inspires and guides how we are to live and work in the world. In this principle, Care for God's Creation, we remember that God created every plant, every mountaintop, every animal-everything. And God said that these things are good. We find God in these good things, and so we must take care of creation-both for ourselves and for all of our human family.
Vaviora's story
Vaviora is a smart, hardworking woman — with four children to feed. Though she had been raising her children alone for many years, their family was doing very well. They ate crops grown from Vaviora's family farm, and they even made money selling extra vegetables in nearby villages.
Then, in 2013, Cyclone Haruna hit, destroying most of northern Tulear, the part of Madagascar where Vaviora and her children lived. Her fields flooded, and her crops died. With no way to feed her family, Vaviora needed some help. She was already a great farmer — she just needed extra support to get back on her feet. And that extra support came in the form of seeds.
CRS' seed fair program gives vouchers to farmers and their families so they can buy seeds, farm tools and livestock at local seed fairs. The goods they buy help them replant and rebuild their communities. The fairs also give farmers a chance to sell their crops in a safe place to people who need them. And these seed fairs help the environment by giving farmers the tools they need to care for God's creation.
With the seeds she received at a CRS seed fair, Vaviora has been able to replant her fields. Once again, her children are receiving the nutrients they need to grow and are able to attend school. Vaviora is proud of all she's accomplished-and looking forward to the next planting season.
Try our featured recipe from Madagascar: Vary amin'anana.