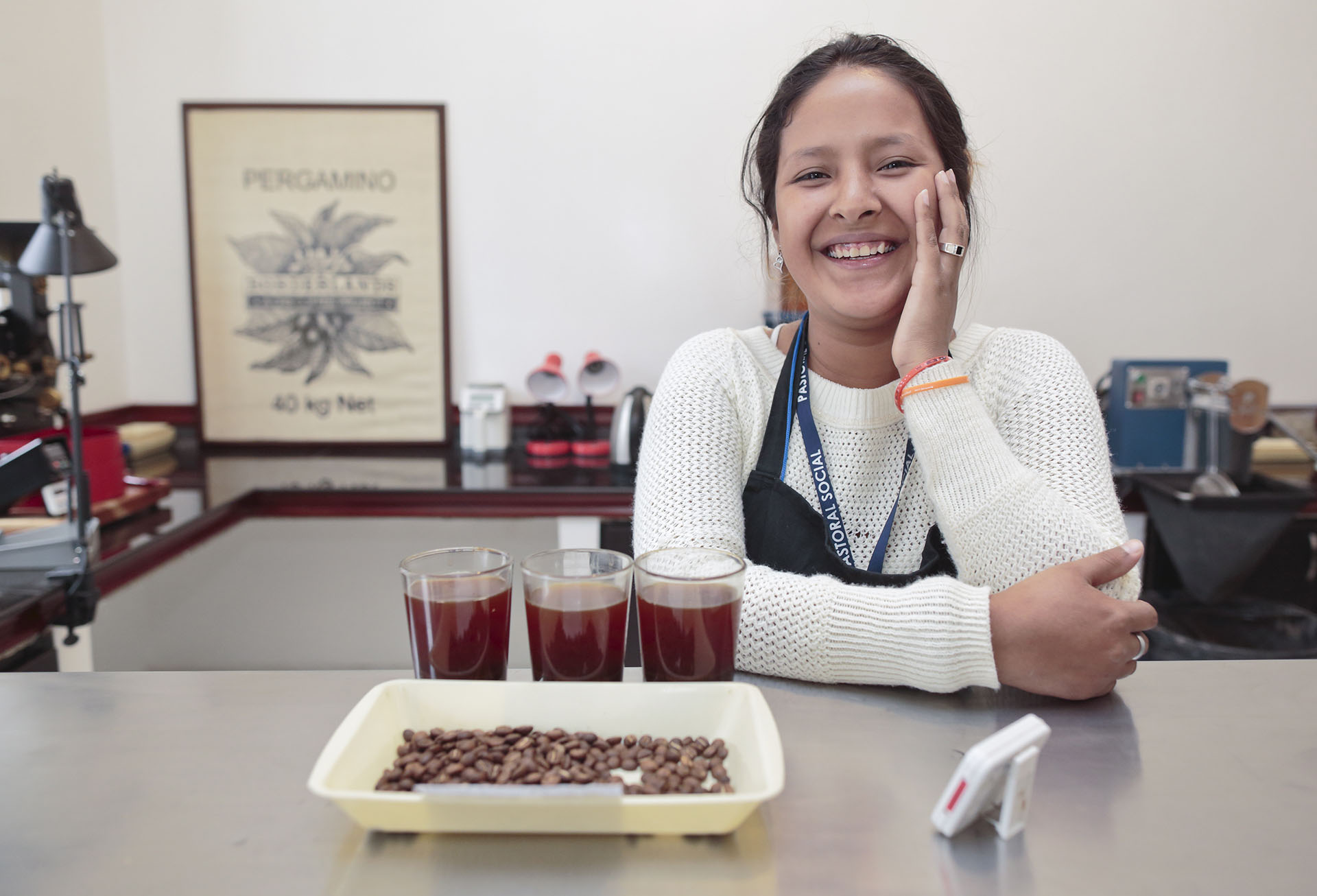 Option for the Poor
Catholic social teaching inspires and guides how we are to live and work in the world. In this principle, Option for the Poor, Jesus tells us to care for those who are most in need. He reminds us of our Christian duty to give a voice to those who are unheard and to help those who are most vulnerable.
Maria's story
Fighting between armed forces made life in Cumbitara, Colombia, dangerous for Maria and her family-so dangerous that 8 years ago they were forced to relocate. They left their home one morning with nothing but a suitcase of clothes.
It wasn't easy making a new life in Nariño, a region of Colombia known for its coffee. People made fun of Maria and her family because they were outsiders. It was also hard to find work, and Maria's father left home for months at a time to do dangerous work in a mine.
All that changed when the family bought a little piece of land through the CRS Borderlands project. On it, they grow gourmet coffee that is sold in the United States. And Maria, now 18 years old, is passionate about coffee too. She was chosen for a special program and is earning a degree in farming.
The program, run by the local university and CRS' Borderlands project staff, trains young people to become leaders in the coffee industry. During her first semester, she learned from staff as they traveled to farms, teaching growers new ways to plant and harvest.
Coffee, which Maria knew nothing about before starting the program, is now her favorite subject. She's even traveled to Seattle, Washington, to attend a conference on specialty coffee.
"It is in my blood," she says. "Coffee is so much a part of everyday life-not just for me and my family, but globally. It's not just a plant or something you drink, it brings people together."
Now she has a new career goal: to help neighboring coffee farmers make a living growing the best coffee possible. 
Learn more about CRS' work in Colombia.
Try our featured recipe from Colombia: Cheese Empanadas with Beans!