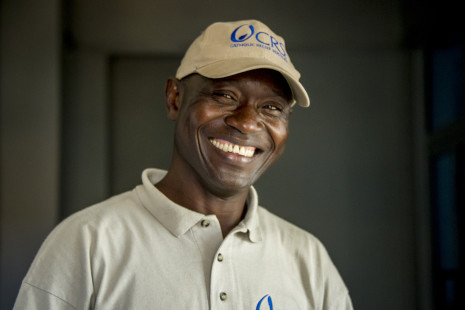 Ghana has achieved recognition by the international community as a democratic and economic leader in Africa but widespread poverty still exists off the beaten path.

Catholic Relief Services Ghana works with the Ghanaian people to tackle poverty with a holistic approach, including projects that improve child and maternal health, increase access to clean water and sanitation, scale up farm production, and enhance community level savings and lending.


Thomas Awiapo
Thomas Awiapo tells a truly inspiring story of survival and success. Growing up in a small African village in Ghana, Thomas was orphaned before the age of ten and left on his own to struggle for survival.  He was the second of four brothers; his youngest two brothers died of malnutrition and lack of care.
His search for food led him to an elementary school, where he was fed a small meal every day. He survived, studied, and eventually won scholarships to attend college.  He later earned a master's degree from California State University.
Today, Thomas works with Catholic Relief Services as a consultant and integral part in bringing global solidarity. He lives in Ghana with his wife and four children. His story of initiative and his joyful presence has brought inspiration to thousands of people in the U.S.
Hear Thomas tell his story in our What is Lent? video series.
To learn more about CRS' work in Ghana, check out CRS in Ghana .