This Lent, CRS Rice Bowl invites you, your family and community to journey alongside the Good Samaritan, to reflect on the question: Who is my neighbor?
So many of our neighbors are on the move: migrants, refugees, internally displaced persons, travelers. The Good Samaritan—a traveler himself, one on the move—shows us what it means to encounter the stranger, to accompany one in need and become a companion on the journey.
Pope Francis has invited Catholics to build bridges of understanding and hospitality with migrants and refugees through "Share the Journey" campaign.
How does the Parable of the Good Samaritan invite us to welcome the migrant, the refugee and others on the move? Watch the video below.
More Videos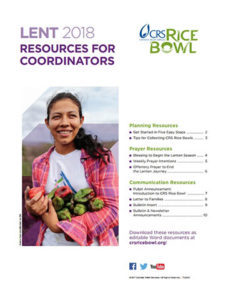 We build strong communities.
Continue your reflection on the Good Samaritan and consider our call to welcome the stranger with our Companions on the Journey: A Lenten Digital Retreat.

Learn more about the Share the Journey campaign. Click below.